We all put time and effort into styling and perfecting our hair; our hairstyle is a reflection of our mood and personality. I can guarantee that we all wish that the perfection lasted a little longer. The following tips will help to ensure a longer lasting look.
Tips at The Beginning of The Day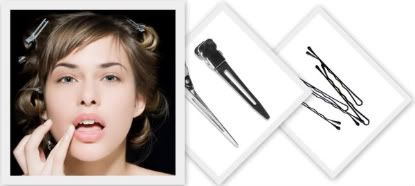 For long lasting curls and waves you must start with the actual curling process. After completing each curl maintain the shape as you slide the barrel out of the curl, slide a bobby pin or narrow clip to secure each curl. While you finish getting ready the shape will set and your curls and waves will last longer when you release the clips.
Tips at The End of The Day


Keeping curls intact throughout the night is all about what you sleep on. Sleeping on a satin pillowcase helps to keep your hair from getting tangled and frizzy. Cotton pillowcases have a coarser texture, which can rough up your hair, especially if you're tossing and turning all night. Sleep sound on a satin pillowcase knowing your curls and waves will last through the night.
For lasting curls and waves 'set' your look while you get ready, and at the end of your day sleep in peace on a satin pillowcase to keep your curls intact through till the next day.
Emma Ramsey- Style Guru GK