Over the past few seasons we have been seeing variations of the bun and the knot. The latest trend is the loop. This style is clean, chic, polished and easy to create.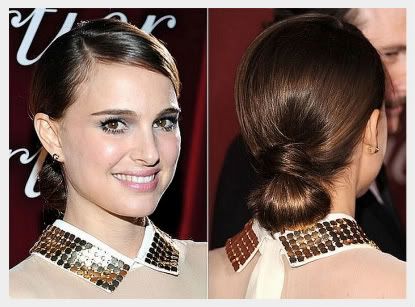 To create this look:
Brush your hair back into a low, tight ponytail
Separate your ponytail into two sections horizontally
Fold the lower half under itself
Pin the ends up into the roots and secure by crisscrossing the bobby pins
Wrap the top half around the base
Secure the ends by sliding bobby pins through the ends and into the base of the ponytail
This will hide the ends from the previous step
Finally finish with hairspray to secure any flyaways and stray hairs.
Emma Ramsey- Style Guru GKhair