Although we may all want to change our hair at times; sometimes permanent change is too much of a commitment. Sometimes we just want a quick fix, a slight change; something more than an accessory or braid but not something as bold as cutting bangs or changing our color.
The faux bob is the answer a quick fix, reversible change.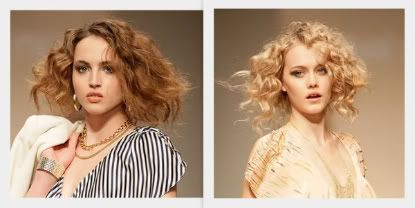 Creating the faux bob is simple.
Start with your hair worn however you prefer; curly, wavy, or straight.

Backcomb and spray with hairspray to add texture

Divide your hair into two sections

Begin with the side your hair is parted on

Pull this section into a low loose ponytail with your hand

Start to twist the top of the ponytail and tuck the ends underneath

Secure the section by sliding bobby pins up into it

Criss-cross the bobby pins for a secure hold

Repeat these steps with the other section of hair

Make sure the two sides join to create and even bob

Set with hairspray
Let pieces fall out at the front and remember that the looser and softer the better. Whether you are wearing the faux bob straight, wavy, or curly, a slightly messy look is best.
Emma Ramsey- Style Guru GK