Wearing your hair in a ponytail is a daytime, simple and carefree look, but over the past few seasons ponytails have become a look we see at night and even on the red carpet. Turning your casual, daytime ponytail into a done-up, evening look is very simple.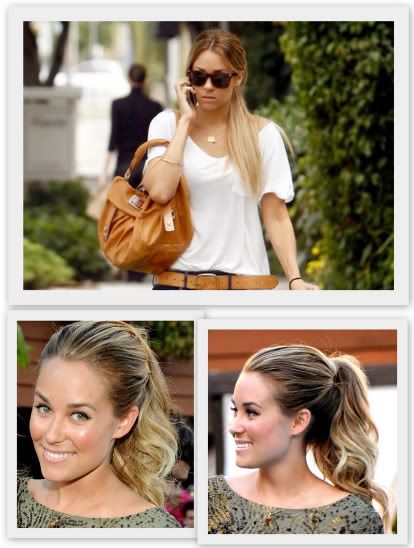 Go from day to night in a few easy steps:
Start by removing your hairband.
Turn your head upside down while running your fingers through your hair, fluffing up your roots.
Flip your hair back over and section it in half.
Work through the top section of your hair with a teasing or fine-tooth comb to create volume at your roots.
Gather your hair into a high ponytail at the back of your head.
Curl your entire ponytail by taking small sections of hair and wrap them around the curling iron.
Start some curls higher than others to create a natural look.
Take a small section from the bottom of your ponytail and wrap it around the base to cover the hairband.
Secure this section of hair by sliding a bobby pin through it and into the base of your ponytail.
Finish the look by slightly pushing the base of the ponytail up on your head to create extra volume and a slightly looser look.
Finish the look with a medium hold hairspray to keep your waves lasting throughout the night.
Emma Ramsey- Style Guru GKhair