After the holiday season, comes all the sales, all the diets, and all the resolutions. Starting the year, or the week with a new diet, a new workout plan, or a new resolution is said to be cliché and the recipe for failure. My advice is to start the year with a twist on the way you did something last year.

This week try curling your hair with your flat iron.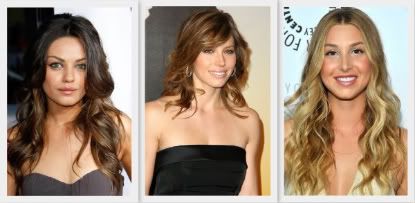 Creating waves and curls with a flat iron may take some practice but these tips will make this look totally achievable.
Begin at the nape of the neck in larger sections than if you were using the iron to straighten your hair

Hold the iron at in a diagonal position

Begin curling half way down the hair shaft

Make smooth turns as you twist the iron down the hair shaft

Do not hold the iron on the hair as you will create dented waves

For a tighter curl tilt the iron in a more horizontal position

Curl the hair back away from the face

Separate the waves with your fingers to create a looser look
Try creating waves and curls with this new method for a new look for the new year.
Emma Ramsey- Style Guru GK