Hair trends, like all fashion trends come and go. Certain styles, cuts, and colors become popular, then fade away as they are replaced by new trends, and reappear as time goes on. The looks of the 80's, 90's and today may include memories you want to forget, or styles you wish would come back.
80's Big Hair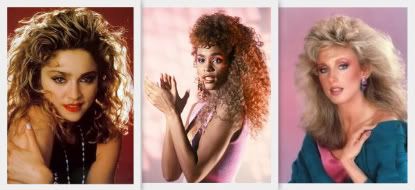 The 80's was all about big hair, the bigger the better. A teasing comb and hairspray were must have beauty tools.
90's Grungy Bed-Head, Smooth and Sleek, Pixie Cuts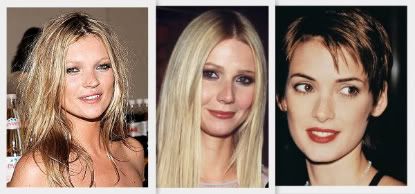 The 90's began with a dirty messy look, then flat ironed straight hair was the look, boyish looks followed with feminine pixie cut variations.
2000's Cornrows, Asymmetric Bobs, High Buns, Ombré Hair


The past 10 years have seen a wide variation of hair trends, from hip-hop inspired cornrows, to the Victoria Beckham bob, the classic bun, and the most recent- the unmaintained ombré hair.
What era's hair trends do you miss?
Emma Ramsey- Style Guru GK