Red is bold, wild, fun and sexy; yet sophisticated. Although the thought of red hair may scare many of us, there is no need to be scared. There are variations of red within red oranges and red violets that are more subtle and less dramatic than the traditional bright red we tend to think of, and are afraid of.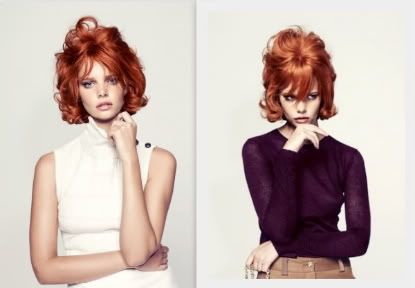 When considering going red there are a few things to think of;
Cool skin with pink tones suit red violets, pink reds, and aubergine tones

Warm skin tones with olive suit orange reds, cooper reds, and auburn tones

Green eyes are a great contrast to red hair

Red hair accentuates freckles

Red usually fades to orange so maintenance is key

If you hair is colored light light hair, color must be filled first

If your hair is colored dark, the color must be stripped first
Don't be afraid to embrace the bright and bold trend of red hair; consult your stylist to find out which red is for you.
Emma Ramsey- Style Guru GK
Image Credit: Fashionising