There are many celebrities that sported the ombré trend for a few seasons. Alexa Chung and Drew Barrymore were 2 of the first and the longest ombré fans. These two celebrities, along with many more, have decided to turn their ombré tresses into rich chocolate brown and red tones.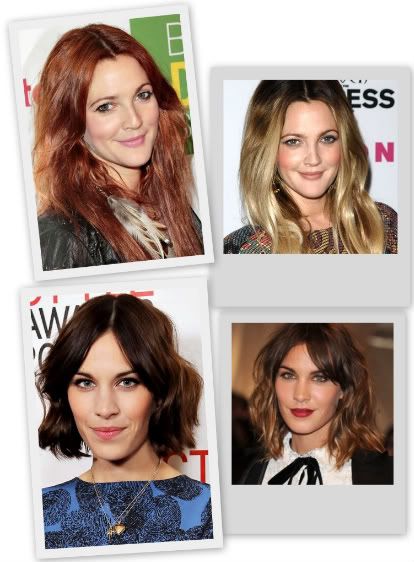 Changing your hair color is bold and daring. The brighter and darker you go, the scarier it may seem. When coloring your hair you must remember to take into consideration your skin, eye and eyebrow color. If red hair scares you, try a rich warm chestnut brown. If dark brown scares you try a soft chocolate brown. The more natural the hair color looks the more subtle your look will be.
Do you think the ombré trend is out?
Emma Ramsey- Style Guru GKhair