When it comes to hair color this season, the trend is anything goes. One common trend that becomes increasingly more popular in the spring and summer is going blonde. In most cases; the blonder the better.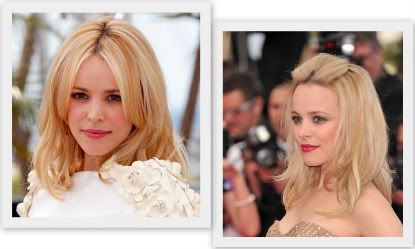 When considering becoming a blonde you must evaluate your hair, skin and features.
Hair
Blonde hair involves highlights which means damage. If your hair is already damaged and dry, highlights are not the best option for you. During your blonde phase you must always use leave-in conditioning products and avoid daily heat styling. If your hair is damaged you should try a rich darker tone that is a deposit only in order to save damaging your hair.
Skin
Going blonde should look as natural as possible; if you have dark eyebrows and dark skin, blonde hair will not look natural. The best way to achieve a natural look is to color your hair as close to the shade of your eyebrows.
Features
Blonde hair tends to brighten your skin and give the appearance of a sun kissed look. Your features will look softer and more subtle, for example your eyes and freckles will not stand out as much as if you had a darker tone that contrasted your eye and skin color.
Consider each of these factors before become a blonde as hair problems do not equal blondes having more fun! If you can sport this spring and summer trend; be as blonde as you can be!
Emma Ramsey- GKhair Style Guru